<![if !vml]>

<![endif]>
~ BEN MILAM ELEMENTARY SCHOOL~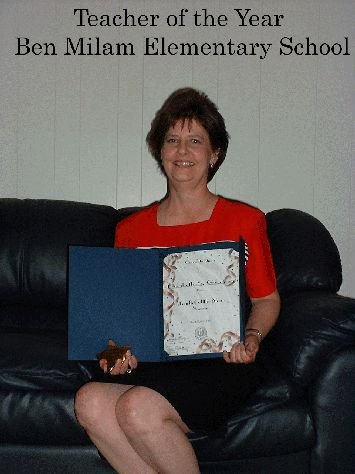 Elizabeth was selected as Teacher of the Year at Ben Milam Elementary School in Wichita Falls, Texas. She attended the Wichita Falls Independent School District, Teacher of the Year banquet on Tuesday, April 17th. While not selected for the entire district, her write-up said it best, "Elizabeth lives, breathes and sleeps mathematics. She prepares her students for immersion in middle-school. She uses real life examples for bringing mathematic concepts home so that students can apply them."
Elizabeth is the Folk Family's, as well as the Graham Family's Teacher of the Year!
Congratulations! We're all very proud of you!
You're visitor
!