Our Old House in Burkburnett, Texas
We bought a house in Burkburnett, Texas. It has four bedrooms, two bathrooms, and a Grandpa room .... with a toilet and sink. It is situated on over 3/4 acre. We worked on the house and remodeled it with the help of my brother George and my Dad for over 3 1/2 months. We moved in on Monday, June 14th, 1999. We moved out on October 4th, 2000. We'll miss it because we put a lot of work and time and effort into it. It was our first house! Dad, George and Tony D'Urso along with others helped make it what it was. Here are some before and after pictures.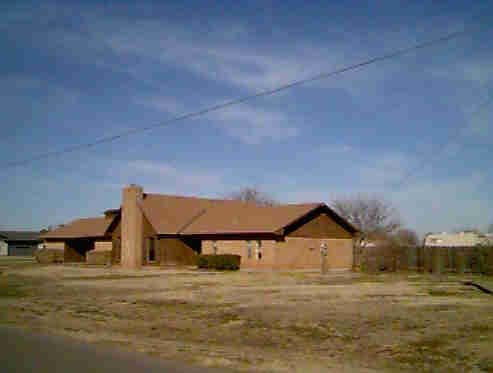 This picture is taken from the front yard on the corner of the lot. As you can see it is pretty large. It is spring here and everything is turning green --- thank heavens! This was before we had done a single thing to the house.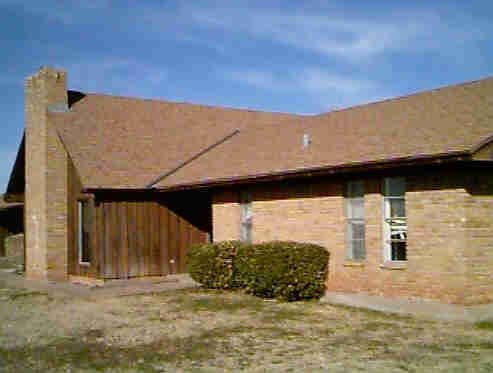 This is a rather rustic house, and is real large. It'll also be good for all the kids. Note once again that this is before we were able to get in and play with getting the house in good shape.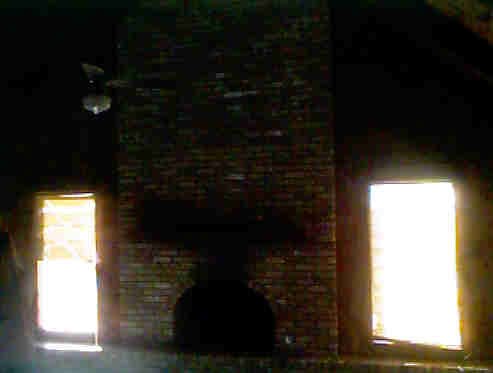 This is the absolutely huge fireplace inside the "great room" in the house.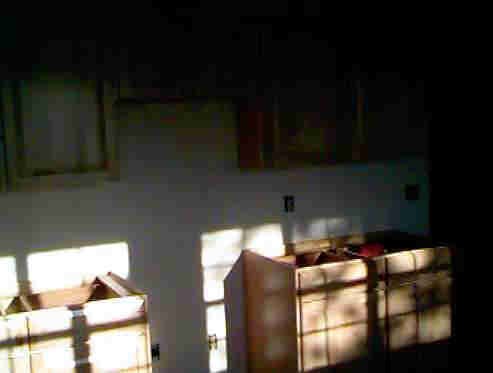 This is the kitchen ... notice the island in the center of the room. We've torn it out and add new cabinets and tile.
Girls looking over the kitchen .... Elizabeth's red sink ... Cardinal Red Sink. The sink is going too!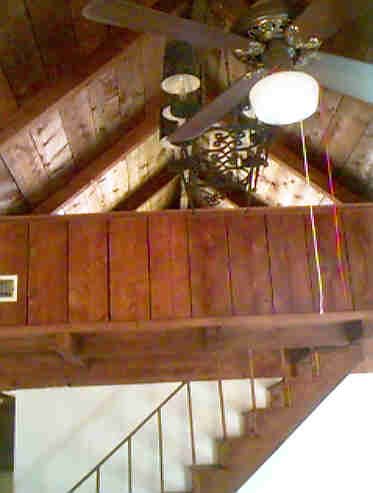 Front Room ---- And loft. Notice the ceiling lighting fixtures and the roof.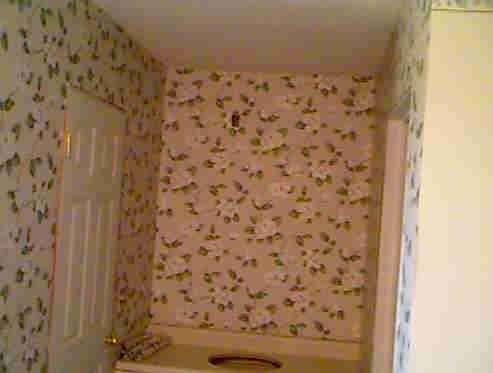 Elizabeth's bathroom and alcove. Notice the magnolia room effect.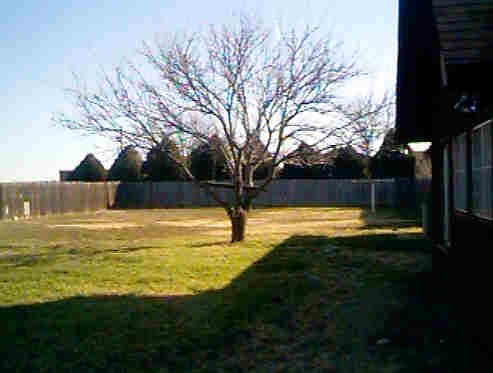 The back yard. With all the work going on, it's a mess right now. But Allen and Julia cleaned a lot of it up to celebrate Easter!
Before ....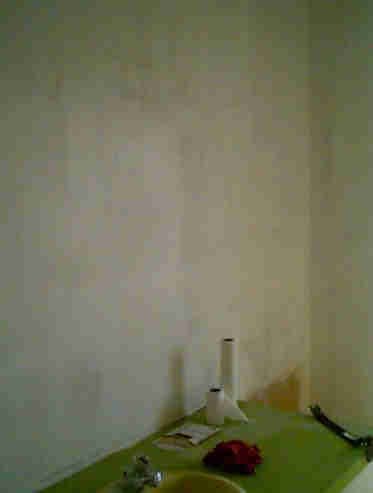 And after .......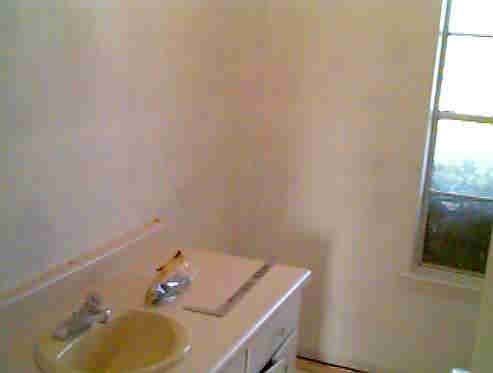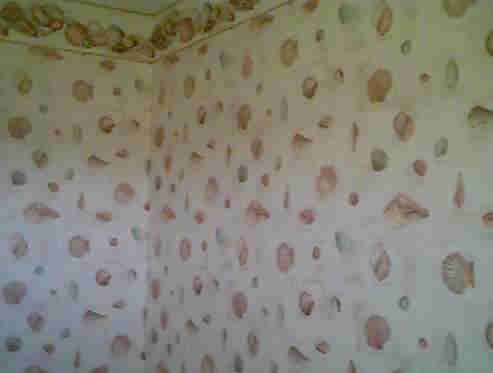 This is the interior of the master bathroom. The gaudy wallpaper and green countertop is gone and has been replaced. Here is the results before and after the wallpaper was hung.
My Dad plugged away on trying to help us get ready to move in. Here he is attaching new light fixtures to the ceiling. He was a huge help!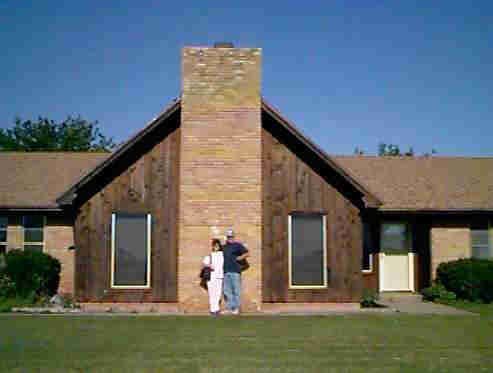 Our first picture together at the house. As we approach moving in, we're both worn out .... but certainly ready to move! We'll let everyone know when the open house will take place.