Allen and Sam's Trip to Boston
Allen in the Old Boston cemetery. Home of Paul Revere, Sam Adams, and the Franklin Family.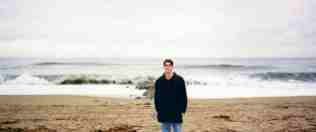 Allen on his first visit to the Atlantic Ocean. It was a cold and misty day on the seashore.
This picture reflects the weather a lot better. It snowed later in the day.
In front of Faniel Hall in Boston along the Freedom Trail.
Made it to Salem, Mass. It was rather neat with the weather as bad as it was. COLD and dreary.
They make those lobsters big in this part of the country. Here is a two pounder about to be devoured.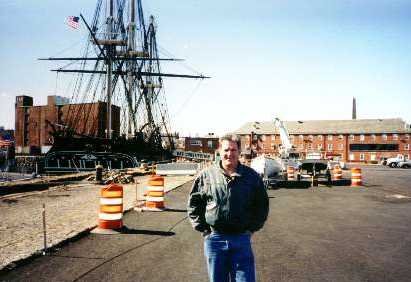 Two different ships, two different places. On the left is the Mayflower II in Plymouth, MA. On the right is the USS Constitution in Boston Naval Yard.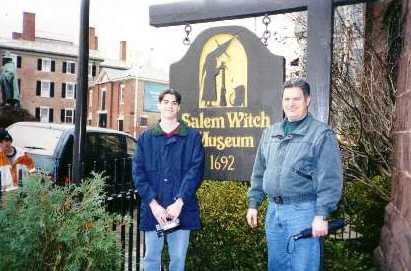 Kinda spooky in the Salem Witch Museum and Allen at the USS Constitution.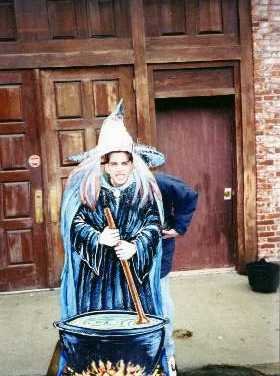 Allen in Salem, MA and on the seacoast.
It was a nice, blustery day in Mass!

You know, I think that kid likes those graveyards.