~ The Sam and Elizabeth Graham ~
Special Honeymoon Page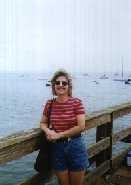 We went to the San Jose and Monterey Bay area of California for our "Honeymoon". We took the parent's Toyota Camry and had a blast as Elizabeth had never seen the Redwoods of California before. She hadn't even seen the Pacific Ocean. I think she had a blast. The above pictures are of in order: Capitola, Elizabeth at Capitola, Elizabeth eating lunch on Capitola Wharf, and Elizabeth on the Capitola Wharf.
---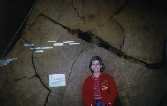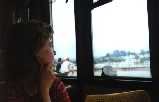 Elizabeth and I couldn't fathom how big and old the California redwoods were until the above display put the growth and age in the proper perspective. Elizabeth looks out the window at Capitola Wharf contemplating what she had done.... :)
---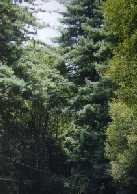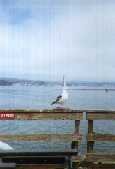 The fog roles in from the cold Pacific Ocean ... how beautiful. A picture of a grove of redwood trees in Henry Armstrong Redwood State Park. It was so quiet and serene. We really enjoyed it ... especially when we contemplate all the quiet and serene we've had since that time.... ha ha Little did we know the seagull staring at us was laughing. Pays to have a sense of humor sometimes.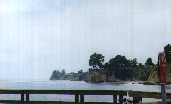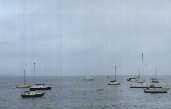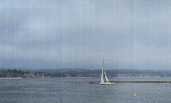 Just beautiful sights on Monterey Bay. It was absolutely lovely.
---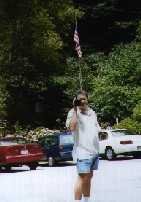 Gee ... I was happy and even look that way! Is it my imagination or have I aged in the past year and a half?