The Lady Bulldogs played their last game of the 2000 season on Tuesday night, October 31st at Denton-Ryan High School.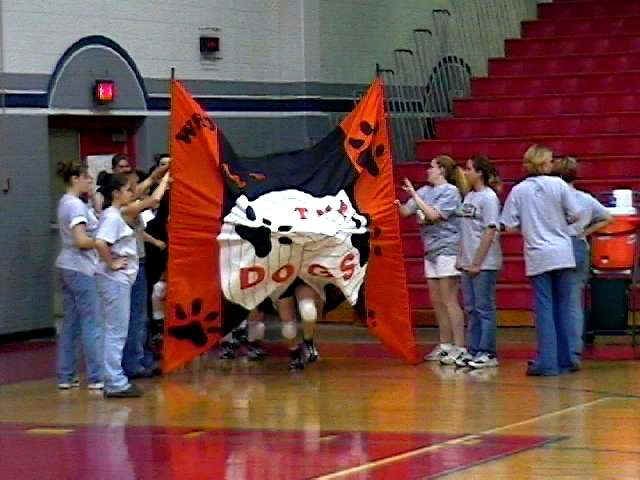 We had a bit of trouble getting through our sign when we made our grand entrance. It wasn't pretty .... but we laughed and made the best of it.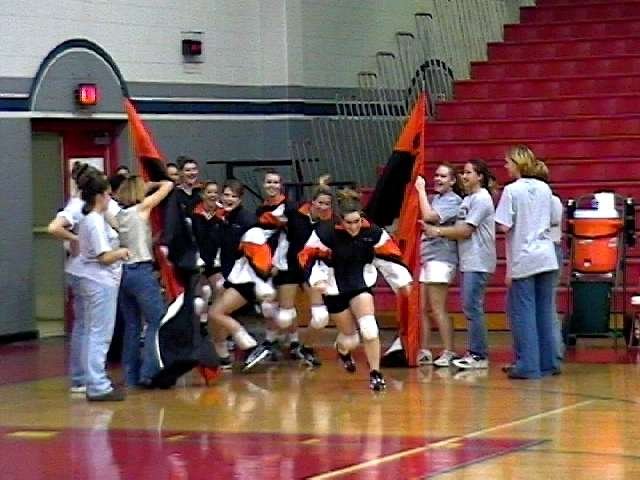 We came bursting on to the floor eager to play the team from Burleson.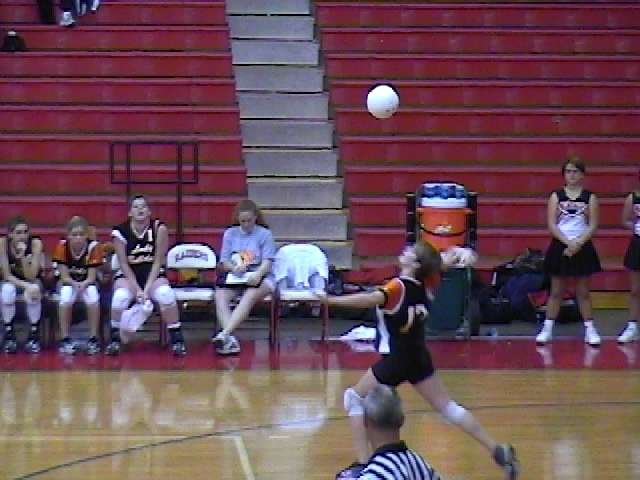 Julia made three good serves in the first game and we got three points.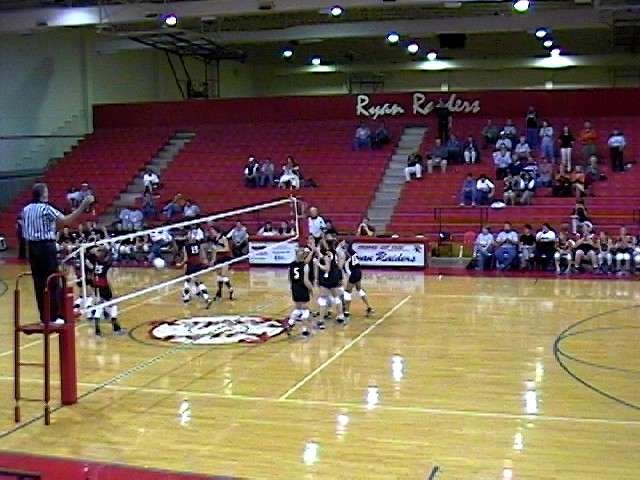 We made a point here .... and tied the second game 6-6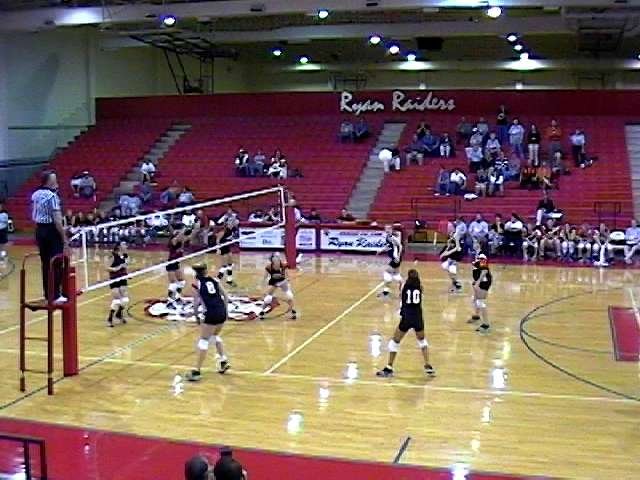 We did our best .... but it wasn't good enough.
Our first volley of the night .....
Burleson's first kill of the night ....
Return to: